Pillows vs Cushions [What is the Difference]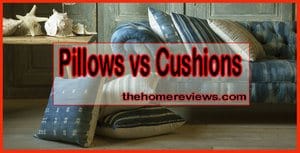 Is pillow and cushion the same thing? The answer is simply No! Often we tweak pillows with cushions and assume them as the same thing. When in reality both have different and they have different purposes. The difference between Pillows vs Cushions lies in its meaning. When on one hand pillow it is a soft cushion, on the other hand, the cushion is a mass of material stuffed into a cloth bag.
The purpose of the pillow is to support the head only, the cushion is there to comfort, support while sitting, kneeling down and resting the shoulder. Do not worry we are not creating any rift between cushions and pillows here. In this article, you are going to choose between Pillows vs Cushions and buy the best one for you.
What is a pillow?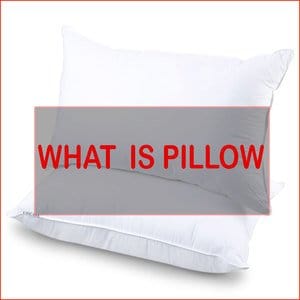 A pillow has so many connotative meanings. In simple words, a pillow is a soft cushion that is used to support the head in bed. But meaning of pillow is not limited to this meaning only. In engineering language, a pillow is a piece of wood. It is supported to equalize pressure. It is a brass or pillow block. Technically, a pillow means only to rest one's head. A pillow is material for nocturnal comfort. Pillows can be decorative depending on social class.
Materials and Construction:
Concerning your sleep comfort, you will get a variety of choices to choose from available in the market. You have to choose one that supports your sleep position and comfort. Now how a pillow should be it will depend on its material and shapes. There are three most important elements which are used in every pillow construction. These are cotton, bamboo, and polyester.
For filling choice you can consider poly-fill, feather, shredded foams, memory foams and many more. Pillows are made to support the backside or stomach. Dynamic, swells, dims, foams are used for added neck or back support. If you want more firm and softer feeling then you can remove some amount of pillow filling and make your pillow softer. Some pillows come with layered construction of filling. Depending on your comfort level, you can customize your pillow filling.
Fillers ensure comfort and resilience. These fillers also depend on thermal properties, cost and also on medical and ethical reasons. Polymer fiber, polyester, and foam are synthetic fibers. You can use these as fillers too. Natural fillers like feathers, wool, down, latex, buckwheat, and cotton are also used in pillows. Some exotic materials which are used as fillers are straw, wood or stone. Are you looking for a softer filler? Down is really a softer filler which is good for insulation. Though due to scarcity it is an expensive element as fillers. In India, traditional pillows are made with kapok. It is a fluffy and glossy fruit fiber.
Uses:
Pillows are the products that are used for head and neck support only at the night. For overall comfort, a good pillow is really important. For hot sleepers, there are cooling properties too. Nevertheless, these things go in shadow because every sleeper needs different material and shape of the pillow. These materials and fabrics define the specific use of a pillow. Back sleepers need a thin and supportive pillow that matches their head and shoulder level.
They should be able to rest on their pillows. Stomach sleepers need pillows that are leveled with the mattress they are sleeping on. Side sleepers' pillows are thicker than other pillows. These pillows should offer firm support. Some people need specially designed pillows for their medical issues. Babies need softer pillows than adults. During their birth their heads are fragile and soft, they need well-rounded pillows for the formation of their heads. Elderly people need softer pillows too. Their pillows should be soft but have firmness in them for neck pain release.
Care:
Pillows also need care. These are your best friends when your connection from outside is cut. So your pillows have to be perfect. A study says that a dirty pillow spreads more germ than outside. These germs go through your nose and create breathing problems. Dirty pillows give birth to skin problems. Acne, allergies, bronchitis are also the results of dirty pillows. Pillows are hard to use. Some pillows even do not give that facility.
But if you buy it from an authorized shop you will get instructions on how to take care of your pillow. Always cover it up with a pillow if it does not have washing options. Change this cover every week to get rid of bed bugs or germs. Some pillows let you wash them in washing machines. Do not put any other clothing while washing. Read the construction properly before you buy any pillow.
Concerns:
A pillow does not mean one size fits all products. Every pillow is different according to its user. This should be the most important concern while buying a pillow. Every human being has a natural nocturnal posture. Depending on that pillow size varies. Before taking any final decision please consider all these things.
Comfort:
Your heads and shoulders relaxation depends on a pillow. So when you are buying a pillow or customizing it on your own please choose wisely that goes with your comfort level. Durability and longevity: If you want to check the durability of a pillow simply bend it in half, if it goes back into its shape then this is a firm and durable pillow. Change a pillow in every three years. Usually, a pillow's life span is 18 months but if you change the filters regularly you can use it more time.
Price:
Depending on what the material is used as fillers price may vary according to the types of pillows. Some decorative pillows come expensive. Some come inexpensive due to their easy available material. Feather fillers and downs are the most expensive fillers still some people love it because of their beneficial sides. Babies and old people usually need pillows with good fillers which sometimes come more expensive than others. Starting from $10 you will get a variety of pillow ranging over $200. Some pillows cost more than that too.
Safety tips for using a pillow:
You might think even is there any safety tips for using a pillow? Definitely there is. A pillow that is used for adults cannot be used for babies. A pillow those are for babies is not appropriate for adults. A pillow shapes the head of babies and ensures comfort for adults.
What is a cushion?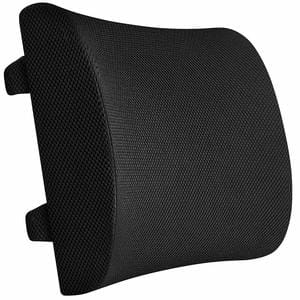 A soft bag that is adorned with some decorative material and stuffed with fur, hair, feathers, polyester staple fiber, is called cushion. It is a soft mattress that is used for kneeling. Generally, decorative cushions include several patterned covers, so they are widely used as furniture decorations. It is also known as hassock, headrest, bolster and a sham.
Materials and construction:
The cushion is a soft mattress that is used for sitting. This item is made of a variety of materials, such as Cotton, Canvas, Linen, Leather, Silk, wool, Polyester, nylon, etc.
The cushion is made properly and adequately by the use of these components so that it can create the most comfortable conditions for you.
Uses:
The cushion is a very comfortable thing that has been using for many years. This is a great thing for enhancing the beauty of the house and for sitting and sleeping. It is the best option for kneeling and is used to soften the stiffness or tenderness of the couch. There are also some decorative cushions that have patterned covers and they are used as decoration for furniture.
Concern:
If you use the cushion in your house then it will be your responsibility to care it properly by maintaining and cleaning it. If you want to prolong the cushion's life then you must need to plump it daily. Remember that, you can't thump them otherwise they will break the spines.
Longevity and durability:
Cushions are usually made in such a way that you can easily jerk them off. The cushion not only provides you comfort, but it is also useful for a refill and optimal support. It is made of some high-quality material that allows it to last for a long time.
Price:
The price of cushion or pillow depends on the size and quality of them. You will so cheap pillows on the market for just under $10. On the other hand, if you want to get a high-quality cushion or pillow then it can cost up to $200. The best idea is to choose a mid-range pillow or cushion because they are comfortable enough and maximize sleep quality.
Safety tips while using a cushion:
Pillow or cushion may be useful for adults, but should not be used for children. They can create a bad effect on children. It can increase the risk of sudden unexpected death in infancy including SIDS and also fatal sleep accidents. That's why avoid using it for kids.
FAQ (Frequently Asked Questions)
1. How to Choose a Good Pillow?
Before buying anything it is important to have a good idea about that item. You will never want to buy bad things with your money. Pillow is one of the things that will make you the most comfortable situation for sleeping at night. You will never be able to sleep without a pillow. You must choose the perfect pillow for proper and comfortable sleep. For your convenience, we have discussed some of the most important things here that will help you choose the best pillow for you.
• Stomach and Side:
Do you sleep most of the time on your stomach? If yes, then a very thin pillow is the best option for you. Since sleeping on the back puts a lot of pressure on your back, so according to the National Sleep Foundation suggestion, you should sleep on your side instead of the body pillow for comfort.
On the other hand, if you're a side sleeper then try a firm pillow that has am extra-wide gusset. The thickness of this pillow helps to fill the gap between your shoulders and ears and at the same time adds extra support to your head and neck.
• Back:
If you love to sleep on you back then you can use a thinner pillow. When you will keep the pillow on the thin side it will assure you the nick won't tilt too far forward. Choose the pillow that is extra loft is the bottom third. t will be comfortable enough for your neck. If you want to get more support you can add a pillow under your knee.
• Weight:
Weight is really an important factor while choosing a pillow. If you need a heavy pillow then memory foam or latex is the best option. On the other hand, if you prefer a lightweight pillow then you can try down and synthetic pillows. So, choose the pillow that has the perfect weight and match with your preference.
• Size:
Usually, most people prefer standard pillows that are larger in size. If you like big pillows, that's fine. How comfortable you are depending on the thickness of the pillow you are using. Before buying a pillow, make sure the pillow fits well for you. These are some of the important facts that you must consider before selecting a pillow. Try to follow all of these guidances so that you will be able to get the best one for you.
2. What is Floor Pillow?
A cushion or pillow that is placed on the floor of any room so that people can sit on it. Floor pillows and cushions are something that is able to multiply the beauty of a room. They make for extra seating at very fast times, adding color and texture to your floor. In any small place, it brings a new level of comfort.
3. How Cushions are made?
The cushion is something that is manufactured with a variety of materials to provide users ample comfort and it can last for a long time. It is stiffed with lots of materials such as wool, hair, feathers, polyester staple fiber, non-woven material, etc. These materials ensure its quality so that people get the best comfort with it.
Conclusion:
To conclude, it has to be said that, this is not a race between Pillows vs Cushions. This article aims to help you differentiate between Pillows vs Cushions. You must know which one is applicable for which purpose and get an overall idea of using both pillows and cushions.