If you identify yourself as a gamer what would you expect from your day? A relaxing match, obviously. For a relaxing match, you need to spend your time in a good sitting posture. A workaholic person has to sit in his chair for a long time. In both cases, this chair has to be perfect so that you can sit with ease and do not feel uncomfortable. This chair decides your posture and sometimes standard too. The competition between Office Chairs VS Gaming Chairs has always been a debatable issue.
This issue does not want to be resolved rather it needs a good discussion. If you are picking an office chair, then owning a gaming chair must have crossed your mind sometimes. The difference between Offices Chairs VS Gaming Chairs comes to tell you to differ between a gaming chair and a typical ergonomic office chair to make you decide for what you need and what you want. This article is going to be very helpful for you if you are worried about deciding which chair to choose for you.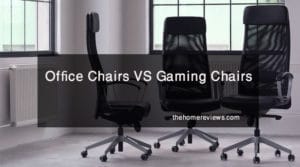 Design: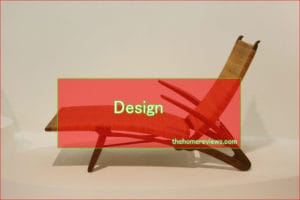 which chair has the best design?
When you are picking up a chair, you must be careful about which chair is the best for you. There are actually no rules on which you should depend still there are some terms to follow. According to consumers' taste and their expectation levels, the designs keep changing. Gaming chairs in the market have some things in common:
Bucket Seat:
It should be a must in every gaming chair so that you feel like sitting in relaxation. A bucket seat also gives you good posture.
Raised Upfront Lip Seat:
A raised upfront lip seat is able to help you raise your seat. You must not feel you are drowning in your seat.
Fixed Head Rest:
When you sit in your chair, your back must need a good posture and your shoulder needs rest. This design will ensure that you rest for your shoulder.
Detachable Lumbar and Head Pillows: Detachable Lumbar is very important for the posture of your back. If you want to rest your shoulder then head pillows are there for the betterment of your posture.
Winged Backrest
Flashy Colors:
These unique attributes make it worth buying. Here you can find the contrast with standard office chairs. If you are a heavy gamer then you must look for these qualities in your gaming chair. Nevertheless, if you are a casual gamer you can sit on your casual chair to enjoy your gaming experiences.
Whether you have a good gaming chair or not, if you have a good office chair then you must not opt it out for any gaming chair. A car chair can be elevated and it becomes easier to move for the driver.
When you are a gamer, you need that facility of the raised front lip. So the final verdict is that in the race between Office Chair VS Gaming Chair, Gaming Chairs win in design.
Comfort Level: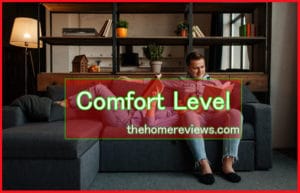 Comfort Level Differences between Gaming Chairs and Office Chairs?
If we talk about comfort level then gaming chair is simply the best. Gaming chairs have more cushioning. On the other hand, office chairs do not give comfort to moving. When you move, your chair must be a flexible one to catch you up and lets you stretch your body.
In gaming chairs, armrests are coated with soft layer leather and foam. Sometimes it gives 4 dimensions worth of adjustability. Also, wheels can take the heavy load so if you are a heavyweight gamer, you do not need to worry about that at all. The final thoughts on this are a gaming chair gives you more durability. Even high ergonomics office chairs are best sometimes.
There are no clear answers on what you should choose between Office Chairs VS Gaming Chairs. Even in the market, you will get comfortable and uncomfortable gaming chairs and also you will get comfortable and uncomfortable office chairs. Different type of body needs different types of chairs. So you should be careful about your comfort zone when buying a chair for you.
Which Costs More?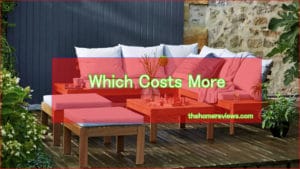 Is it Gaming Chairs or Office Chairs?
With tons of responsibilities, adjustability, and flexibility, these chairs come with a variety of prices. Here is the big difference between Office Chair VS Gaming Chair. Gaming chairs come within $350-$500. Prices may differ sometimes. If you are lucky enough then you must buy it when the market is down. This is highly recommended for PC gamers. They should never miss that chance. In contrast, good office chairs come within $200. In the bottom line,
it needs to be told that you must opt-out for a price worthy one. Do not opt-out for quantity. Your health and posture come first and you should look for the best quality. RESPAWN 205 is a good office chair and a price worthy one. It will cost you only $225. Secretlab Titan is called the cream of the crop in the field of good gaming chairs. It gives you top-notch comfort. It is solid and well built. It costs a little high at $500. But this makes sure that you get a heavenly experience.
Which Style of Chair Has More Adjustment Options?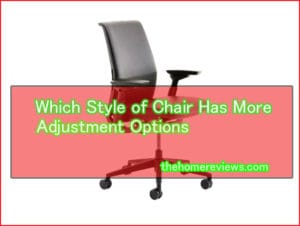 The adjustability feature should be your choice. There are four types of adjustments: armrest adjustments, height adjustments, backrest adjustments, base tilt adjustments. If you are owning a computer chair then you must look for these adjustments. There is no argument that gaming chairs are best for this purpose.
Reclining is an important feature. It is not something that adds to the ergonomic design rather it helps you to move easily so that no extra pressure is added to your back. You can tilt easily. You can pressurize it constantly. This recline angle gives you more comfort. The backrest can get back to the upright position. Office chairs recline a bit sometimes but not like gaming chairs. Traditional office chairs are not able to recline.
Which chair has more benefits?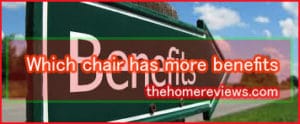 If you ask me about benefit then I will tell you buying a gaming chair is more beneficial. You can move it as much as you want. You are getting support and also a good position. The gaming chair has a variety of facilities than an office chair. So you should go for buying a gaming chair over an office chair.
The race between Office Chair VS Gaming Chair on the basis of benefit wins gaming chairs.
Maintenance: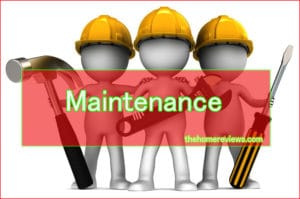 Maintaining your chair is also important. If you do not give it proper maintenance then it must not survive for long. The chair has to be germ-free and your foams should be clean too. For both gaming and office chairs, you must have to keep it clean as you spend a lot of time in it.
You can do the surface cleaning with the soft brush attachment. You can also soak your brush in drops of mild soap, damp a rag and wipe your chair. For your leather chair, there is a leather safe cleaning solution. Whether it is your gaming chair or your office chair you should keep it clean.
Durability: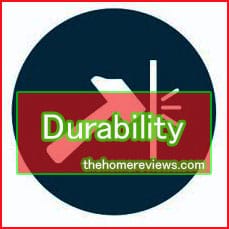 Go for the chairs that are durable enough to give you proper service. You have to opt-out for chairs that give you at least 5 years of the company. If you are spending your money then spend it into something good.
FAQ:(Frequently Asked Questions,)
Are gaming chairs good for office work?
Answer:
This is the recycling feature of the gaming chair. Yes, it can be used as office chairs too. You can use it in a fully reclined position that usually any office chair does not do. Your back gets a good upright position with this.
Are gaming chairs good for posture?
Answer:
Well, the harsh reality is gaming chairs are not good for postures. The answer is simply no. Gaming chairs do not give your backbone a proper posture as it needs.
Are gaming chairs comfortable?
Answer:
The answer is quite tricky. Gaming chairs are a mixture of comfort and being challenged. As it pushes you upright, you do not feel good about sitting in the same position. But other advantages of gaming chairs cannot be ignored for this.
Are expensive office chairs worth it?
Answer:
If you want to use it for a long time, then yes, of course, they are the best choice. You can learn more about ergonomics. Put your money into a better place by switching to office chairs.
Final word:
To win the debate between Office Chairs VS Gaming Chairs, you must have to have a piece of good knowledge of the facts that you are looking for to have in your chairs. Go for good quality than buying one with quantity. Money is not the fact if you are planning to buy one with good design, ergonomics, and features. Moreover, you also have to think about your posture and health as you are going to be sitting for a long time. Your hands, head, and shoulder might need to rest in different parts. Always look for a chair that suits you best.
See other Related Buyer's guides: